Call me the "wing it" cook. I don't follow recipe books, nor do I watch cooking shows to learn. One day I probably will (and should) do the aforementioned in order to get a true understanding of seasonings and various cooking methods in order to take my healthy food preparation to a whole new level.
The other night for dinner I didn't feel like cooking one of my standard 3-course meals (fish/meat/chicken; sweet potato/rice; vegetables). So I opened up the freezer and refrigerator and winged it by just grabbing some "stuff".
Honey Grain Bagel – untoasted

Turkey (I cook whole turkeys and freeze the meat)

Sliced onion

Avocado

Sliced Tomato

Sprinkling of the Hormel real bacon bits

Fresh basil from the garden (I take no credit – my wife does 100% of the vegetable and herb garden)

For the spreads – Tzatziki (mayo replacement), garlic hummus, spicy mustard

Side of steamed asparagus topped with parmesan cheese
Simple to whip up, and it was tasty & filling.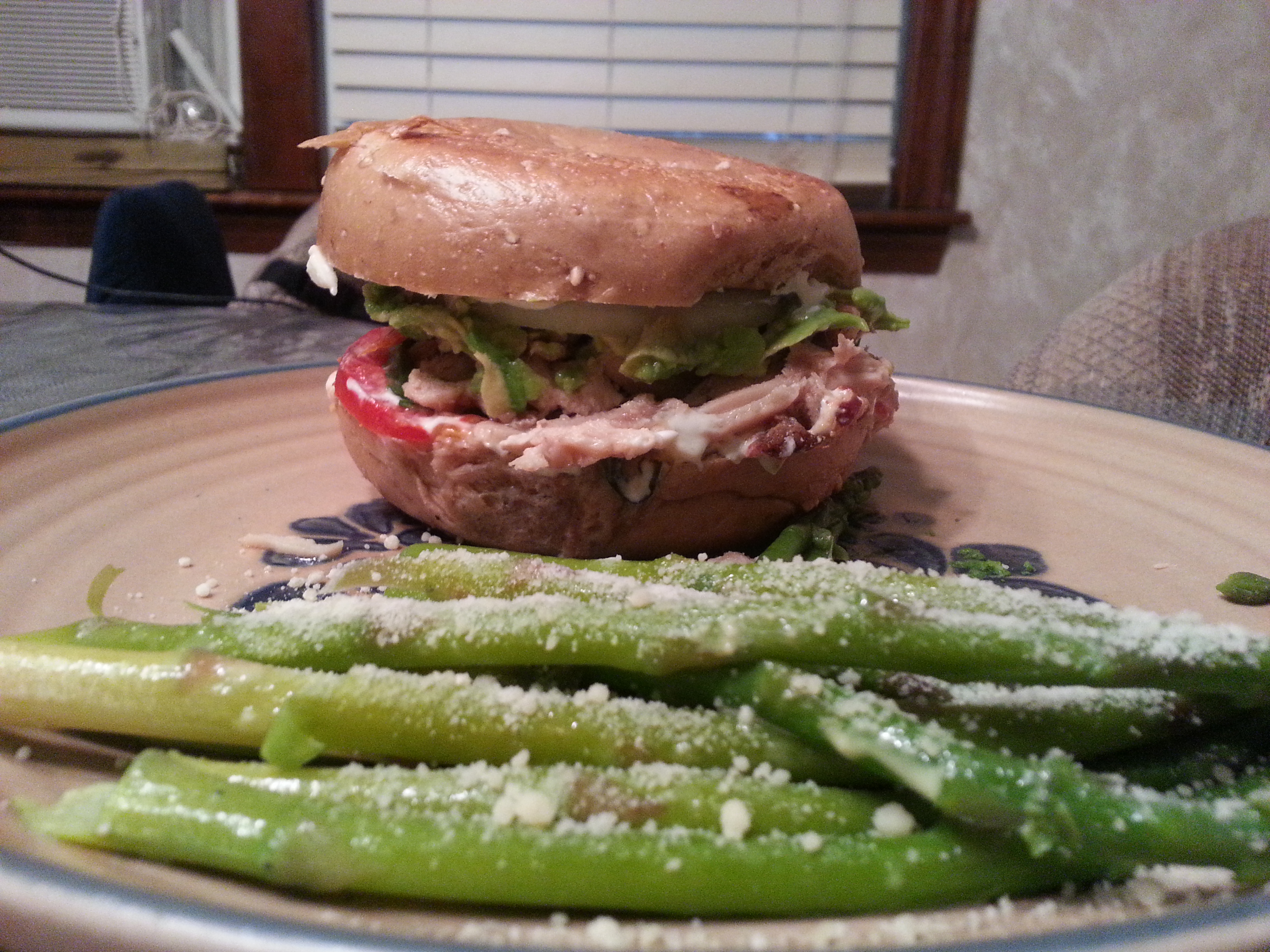 You end up with some unique tastes when you just whip things together without over thinking the preparation process.
Give it a try – be creative.